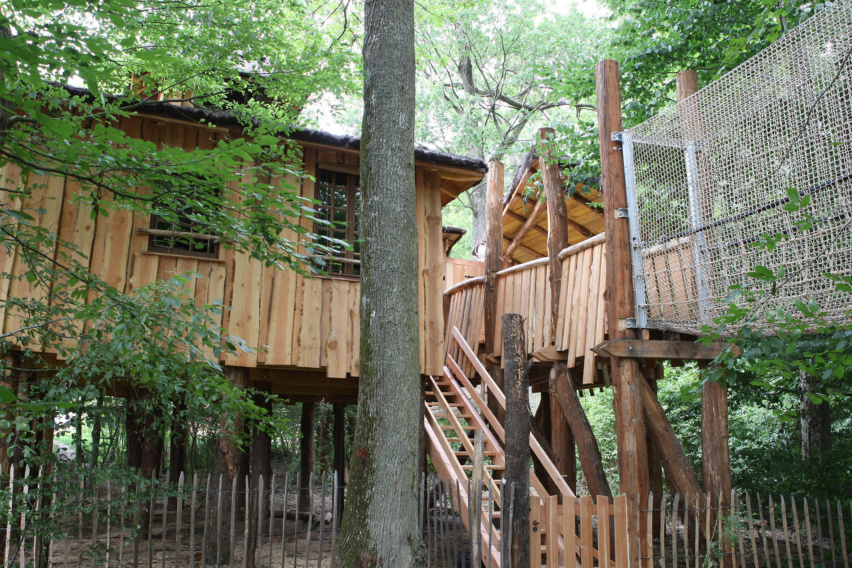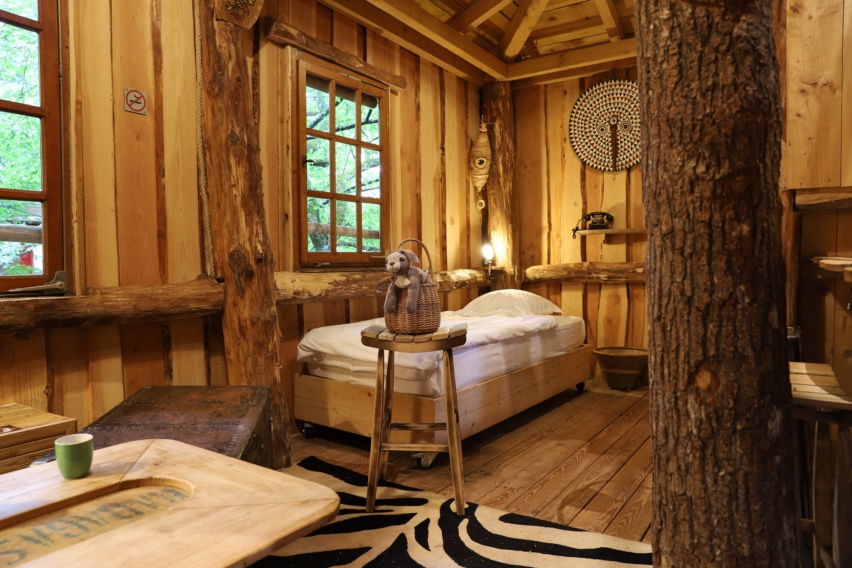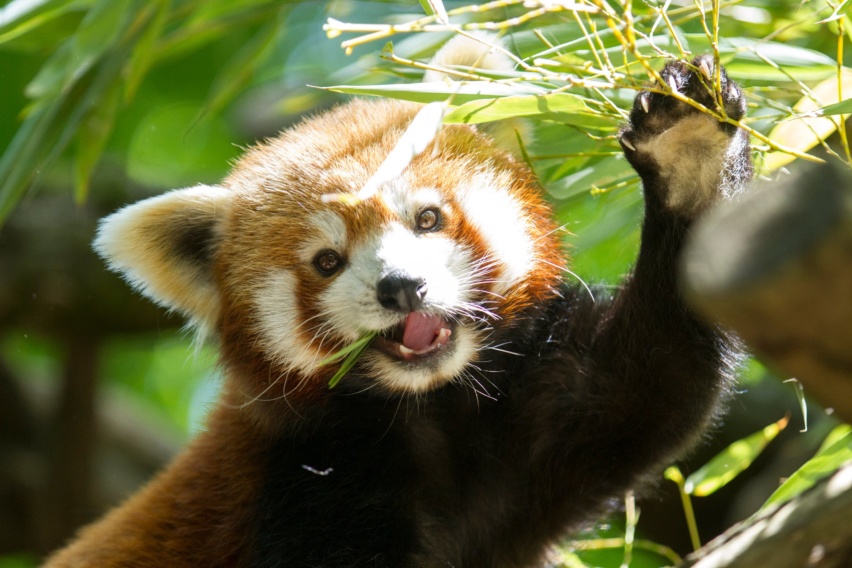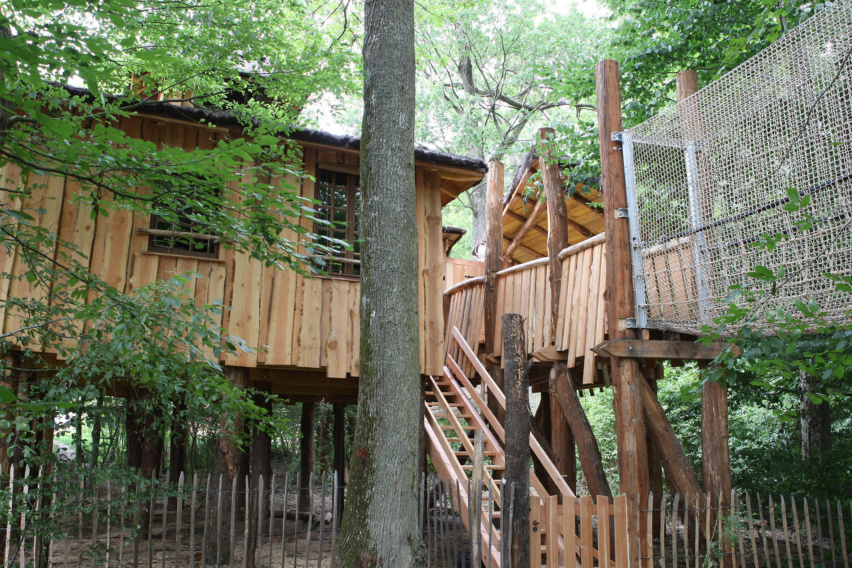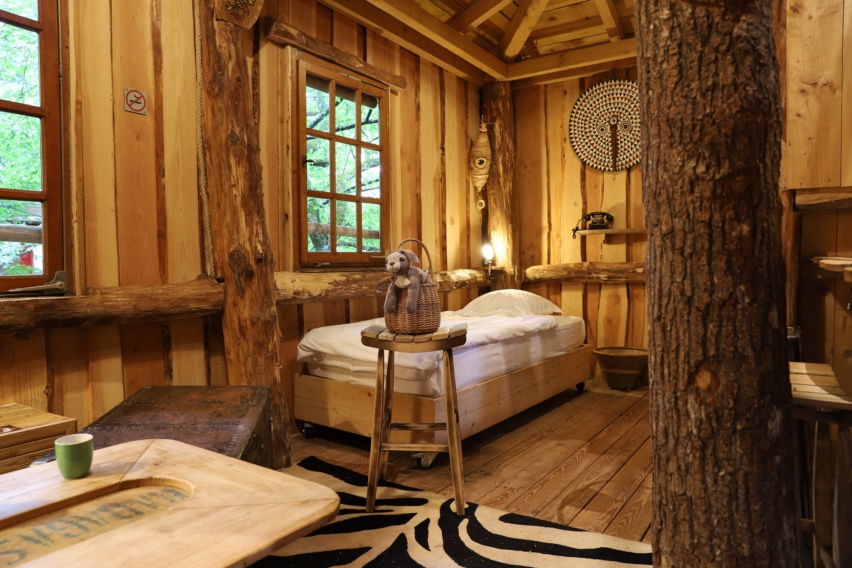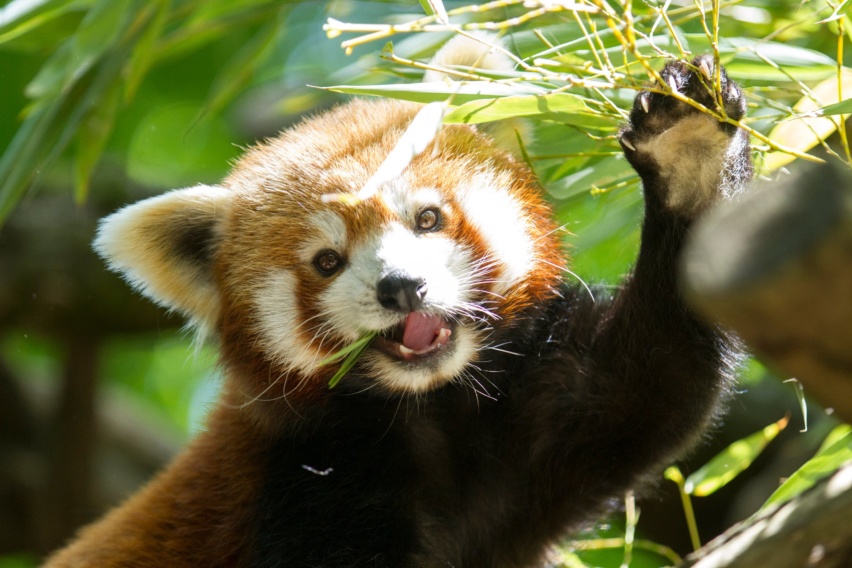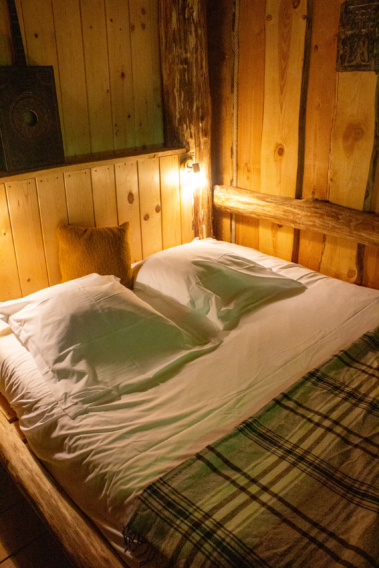 5 personnes
1 lit double
1 lit simple
2 lits superposés
25M2
Red panda treehouse
Sleep with your head in the clouds
Ideal for families, this raised cabin is the stuff of dreams… Cross the suspended bridge and come face to face with adorable red pandas. Set off on an adventure to save biodiversity with our friend Néo. Will you rise to the occasion and help nature preservation ? Will you manage to cross suspension bridges and get through the barefoot walk challenge ?
---
Includes
Accommodation for the night
Admission to the park on two consecutive days
The experiences and services of your choice (choose when you book)
Dinner (excluding drinks)
Example rate based on 2 adults, for the whole stay (2 days/1 night)*
Adults : from 160€ 
Childs (3-11) : from 97€
*Prices are per person (excluding tourist taxes) based on the number of adults (aged 12 and over) in the lodge.
Facilities
Sheets provided and beds made for your arrival
1 double bed
1 single bed
2 bunk beds
Bathroom
Shower (outside the treehouse)
Towels provided
Composting toilets
Rules and regulations
Strictly non-smoking
Pets not allowed
Children from 3 years old
Services
Cleaning at the end of the stay
Kettle with coffee and tea set
Map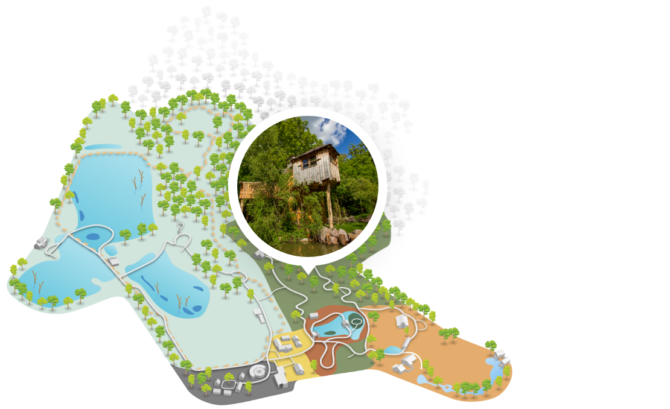 Découvrir les expériences nature
En complément de votre séjour, découvrez les différentes animations et expériences natures proposées par le Parc Animalier de Sainte-Croix.
Black bear lodges Opposite the North American plain Our Black Bear River Lodges are built on stilts. The …
The Coyote barn An exceptional hotel in natural surroundings Reminiscent of North American architecture, this hotel is at …
Deer lodges Opposite the deer plain Stay in a lodge that combines the charm of wood and canvas. …
Préparer sa visite
Des questions concernant votre séjour?
Vous avez besoin de plus de renseignements à propos de votre séjour ? Consultez notre FAQ