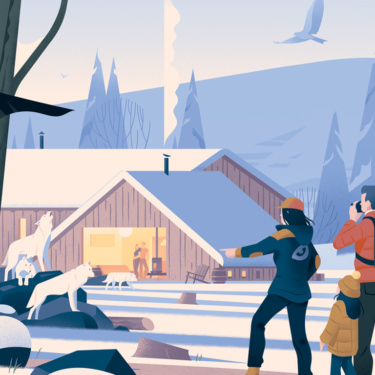 Stay in the great outdoors
56 lodges nestled in secluded areas of the 120-hectare wildlife conservation area. Take a break and connect with the simple pleasures of the great outdoors.
What does your stay include ?
A night in a lodge
Take a break and connect with the simple pleasures of the great outdoors. Make some unforgettable memories.
Admission to the park for 2 days
Admission to the park on two consecutive days. Enjoy observing the animals.
Half-board
Dinner (excluding drinks) and breakfast. Savour every moment!
A unique experience
Personalise your stay for a unique experience close to the animals! For guests only, at extra cost.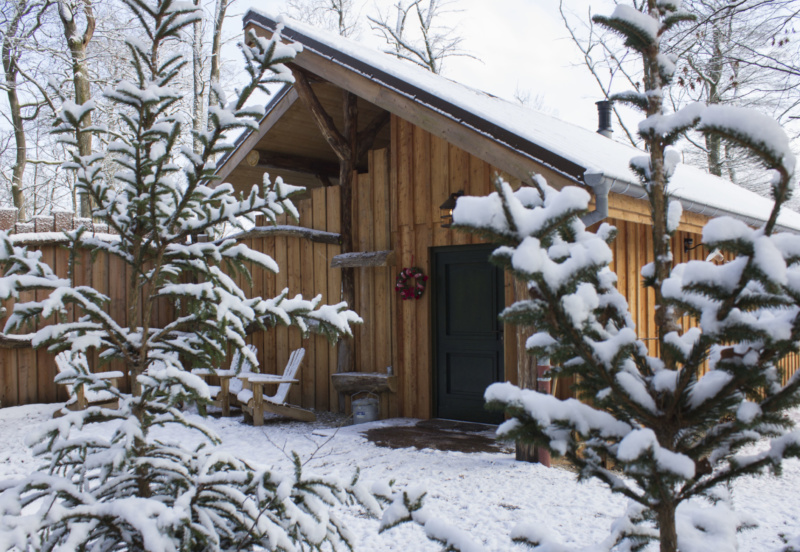 WINTER TIME
Winter stays
At Sainte-Croix, winter stays have something magical. Out of time, you are in a bubble of nature, in the heart of wide open spaces and face to face with wildlife. The Park is full of surprises.
Surrounded by wildlife
Be ready for a unique experience. Find yourself face to face with a pack of European grey wolves, black timberwolves, or arctic wolves. Wake up to a greeting from the herds of deer that roam the 30-hectare plain. Raise your game and go skywards to listen to the sounds of the forest from the treetops.
Partagez un temps suspendu en plein cœur de la nature.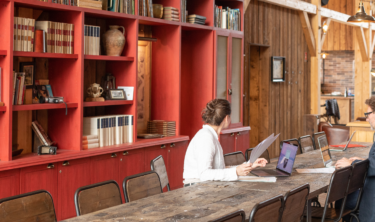 MICE
Choose one of our package offers and enjoy your time together at the Parc Animalier de Sainte-Croix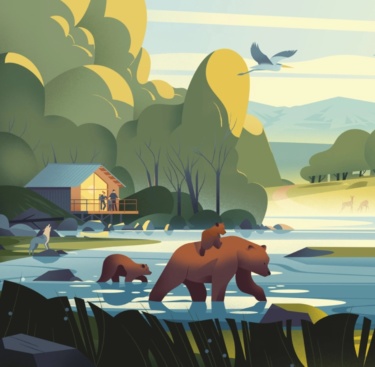 Sainte-Croix: Europe's first zoological park to be awarded an eco-label for its accommodation
The European label acknowledges the park's use of renewable energy, water and energy saving initiatives and protection of biodiversity.
Local breakfast

We serve yoghurt from a local farm, jams made nearby, homemade cake and honey from Lorraine.

Find out more

Construction materials

We choose materials that have the least possible impact on the environment. Our bioclimatic buildings use wood from our forests and sport solar panels. We collect rainwater and use it for the toilets on site. Our lodges have composting toilets.

Energy

Saving water is paramount at the park and we choose our fittings accordingly. Our fleet of electric vehicles helps limit our consumption of fossil fuels. The electricity we use is from 100% renewable sources.
The European eco label is the only official pan-European label.
In France, it is awarded by AFNOR. The nature lodges and the park restaurants bear the European eco label for tourist accommodation. This label acknowledges our efforts in reducing our carbon footprint, in terms of energy and water savings and waste reduction.
Find out more about our nature activities
Take in all the shows and experience the attractions that Sainte-Croix has to offer.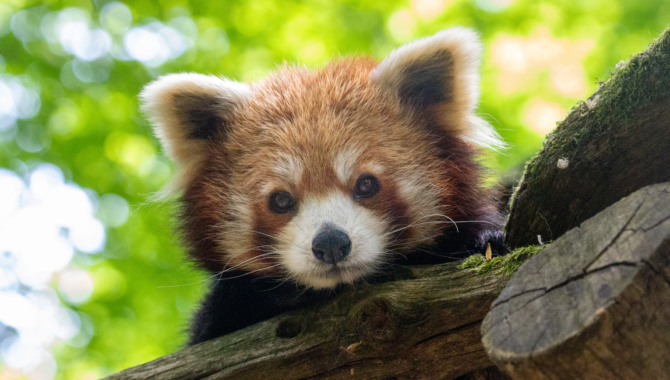 Gift of nature
Looking for an original, uplifting present ? Give them an unforgettable stay at Sainte-Croix, where we nurture our wild side.