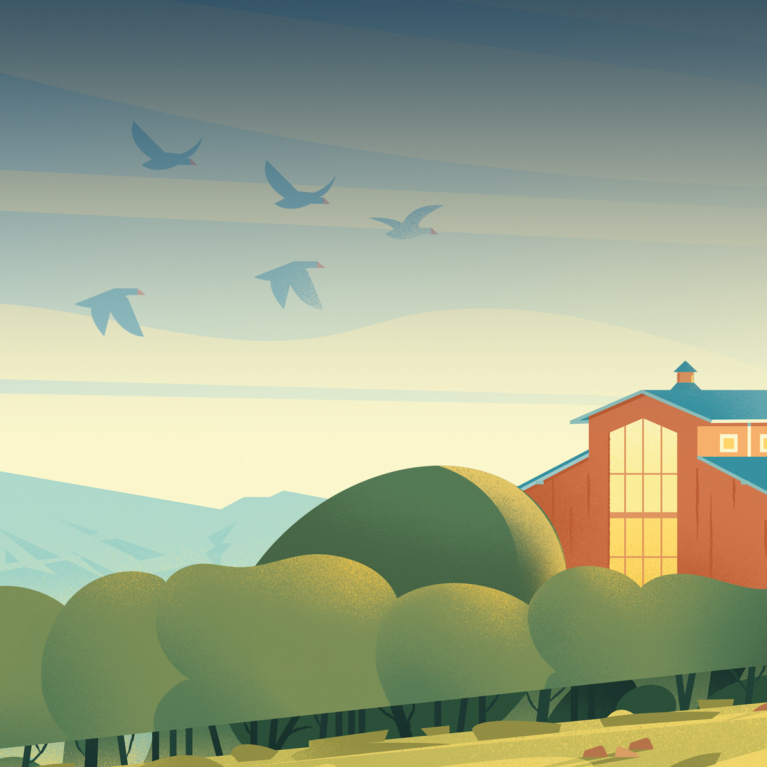 Top tips
Here's your checklist for a worry-free visit!
1 – Book your tickets in advance
Clever tickets are available at a discount rate when you book at least a week ahead.
2 – Hop aboard a safari train
The 3-kilometre wildlife expedition takes in 12 different animals with a stunning view of their habitats. Online booking is possible, subject to capacity.
Online reservations available soon !
Don't forget to bring a hat, sunglasses, walking shoes and a raincoat. Looking forward to our barefoot trail? Remember to bring a towel to dry your feet afterwards. And don't forget your camera! There are plenty of photo opportunities!
Unfortunately, re-entry is not permitted so make sure you have everything you need for the day. Not keen on carrying your picnic around ? We have the answer ! Wooden chariots are available for hire, so nobody gets laden with heavy belongings.
6 – Adopt a zero waste attitude
Do you know how to pack a zero-waste picnic ? Think portions to share and reusable containers ! Just one way of supporting our sustainable development policy. If you do have some rubbish to dispose of, there are recycling and waste bins around the park.
Schedule your day to take in feeding time of animals or other special events.
8 – If once is not enough
If you plan on coming again, consider a season ticket*. Holders get a discount on all gift shop merchandise, nature lodge bookings and special events.
*Pays for itself on the second (children) or third (adults) visit
9 – See the park in a different light
Take part in a wildlife experience : Zookeeper for a day, a night with the wolves or Deer rut.
10 – Stay with us and be a part of the animal kingdom
Up in the trees, opposite the wolves, bears, coyotes or deer, our nature lodges offer a unique wildlife experience.
Remember the rules of the park
Animals need peace and quiet
Progressez lentement, en évitant les cris et les mouvements brusques pour ne pas les effrayer ni les faire fuir.
N'empiétez pas sur leur territoire
Move slowly and don't shout so as not to frighten them or scare them off. Do not encroach on their territory and don't approach animals or climb over fences and keep to footpaths.
Keep to designated picnic areas.
Do not feed the animals or throw anything in enclosures.
Our animals all have strict diets to ensure their well-being. Do not risk making them ill by giving them "treats".
Keep the park clean and tidy
Dispose of your litter responsibly.
Feeding times and shows are on the programme you receive with your tickets and posted around the park.
Wildlife expedition on a safari train
The safari train timetable is posted at reception and at the railway station.
When the park is very busy, we recommend eating lunch at 11.30am or after 1pm.
Head to the picnic area for a meal in the open air. There are sheltered areas in case of rain. Please only picnic in the designated area.
Chariot hire : 6€ – Binocular hire : 4€
Open-toe sandals and flip flops are not advisable. We advise comfortable walking shoes for your visit.