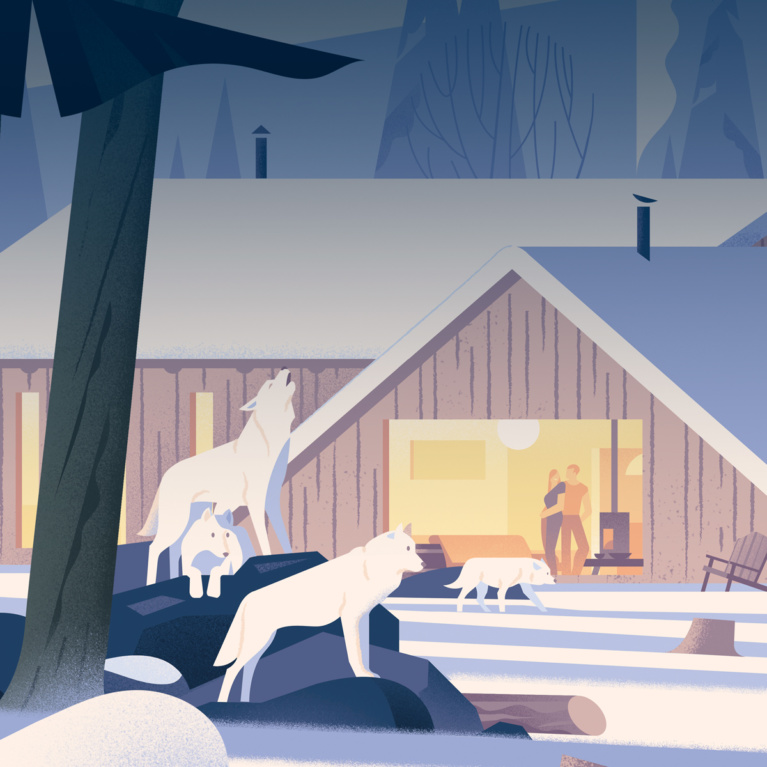 Winter stays
Wintertime lends a magical quality to Sainte-Croix. Suspended in time, immersed in nature, encounter wildlife like never before.
Winter stays
It's the season when nature takes back control. Winter sets in. Outside, temperatures are below zero and landscapes seem frozen in time. Inside, all is calm, cosiness and relaxation. The fire crackles, giving out welcoming warmth. An animal appears from behind a tree to squeals of delight.
There is plenty to see at this time of year: the white pelicans and their breeding plumage, the wolf breeding season, the red deer losing their antlers… so much to marvel at for the young and young at heart.
Wintertime behaviour
Some animals stay hidden during winter. Herbivores like red deer, bison and aurochs do not mind the cold but they are moved to fields or forests to enable their summer habitats to rejuvenate. Marmots and terrapins hibernate until spring.
Some animals come out, depending on the weather: pelicans, porcupines, waders, lemurs, bears and prairie dogs. The barefoot trail and water-based entertainment are suspended during the winter months.
2022-2023 Season
A night in a genuine lodge
Exclusive tours with expert guides
Admission to the park
Full Board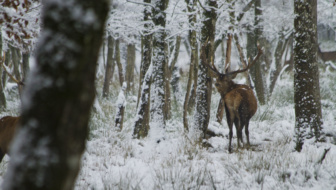 Deer lodges
Stay in a lodge that combines the charm of wood and canvas. Faced with the immensity of the deer plain, our comfortable lodges and their spectacular views will fill you with inspiration.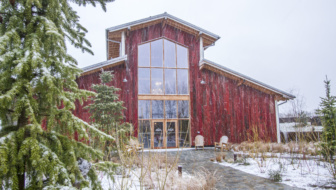 The Coyote barn
Our exceptional hotel is located opposite the coyotes, black bears and raccoons. All rooms have views of the animals. The private garden and fire pit are perfect for atmospheric starlit evenings, even in winter !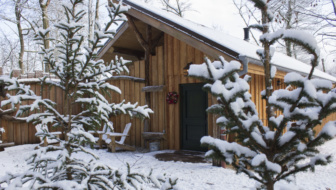 Wolves lodges
Feel like you're among the wolves, yet warm and snug in your lodge. More than a place to sleep, this is a truly personal experience. As darkness falls, the bewitching howls of the powerful wolf pack will stay with you forever.